The CU Masters 2009
The 2009 CU Masters was held on March 8th at Cambridge Snooker Centre. Ten players qualified through their positions on the university ladder, and the following six wildcards were invited:
Congratulations to Ali Argo who became the first wildcard to win the Masters and the first player to do so on their debut. Ali, a former county pool player, played exceptionally well to come through a tough field and eventually beat an in-form Paul Thomas in the final.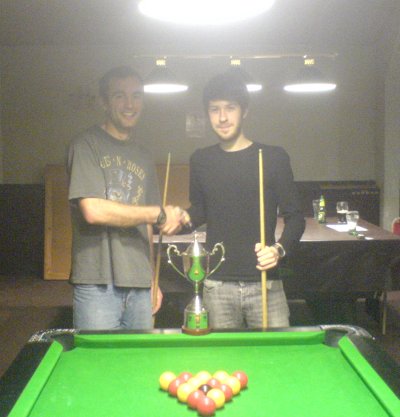 The two finalists, Paul and Ali
Results
Plate
A plate competition was contested by first round losers of the main event. Rob Cork as twice winner of the Masters started as heavy favourite and did indeed come through to win, though not without being tested.